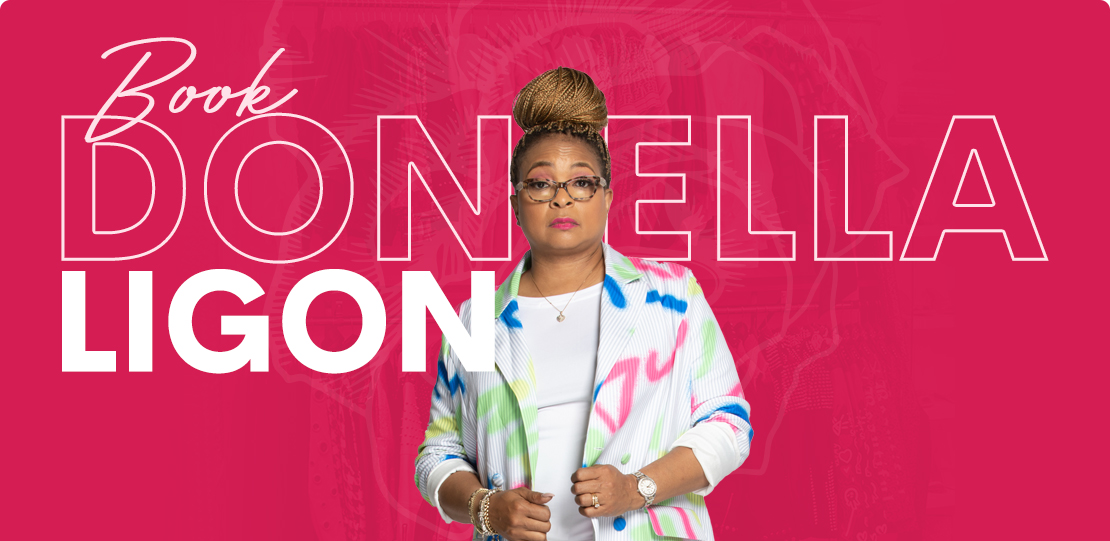 INVITATIONS
TO SPEAK
Doniella Ligon is available to speak at conferences, church events, academic settings and more. In addition, she offers her keynote addresses with no set honorarium fee, however interested organizations will be expected to cover all travel, lodging expenses and a love offering.
To book Doniella, email her at [email protected] or fill out form below.
LIFE COACHING
Life Coaching "LC" is about growth; it is not about healing.  LC is the art of asking powerful questions that prompt clients to think about things they've never considered before, or may have dismissed as impossible.  Mastering the "staying in the questions" and prompting clients to listen to and express their hearts and minds, their core values — what Scripture would call "the desires of their hearts."    I will challenge my clients to move proactively toward the clarified vision that results from such non-directive exploration.
PERSONAL STYLING CONSULTATIONS
In addition to fostering inner change in women, Lady Ligon specializes in assisting clients with making over their outer appearance. She believes that with the right guidance, women can confidently wear any color, cut or style of clothing regardless of what they may think is fashionably off limits to them. She loves helping women prepare for special events and for general styling advice. If you would like to work with Lady Ligon you can contact her at [email protected] or fill out form below.