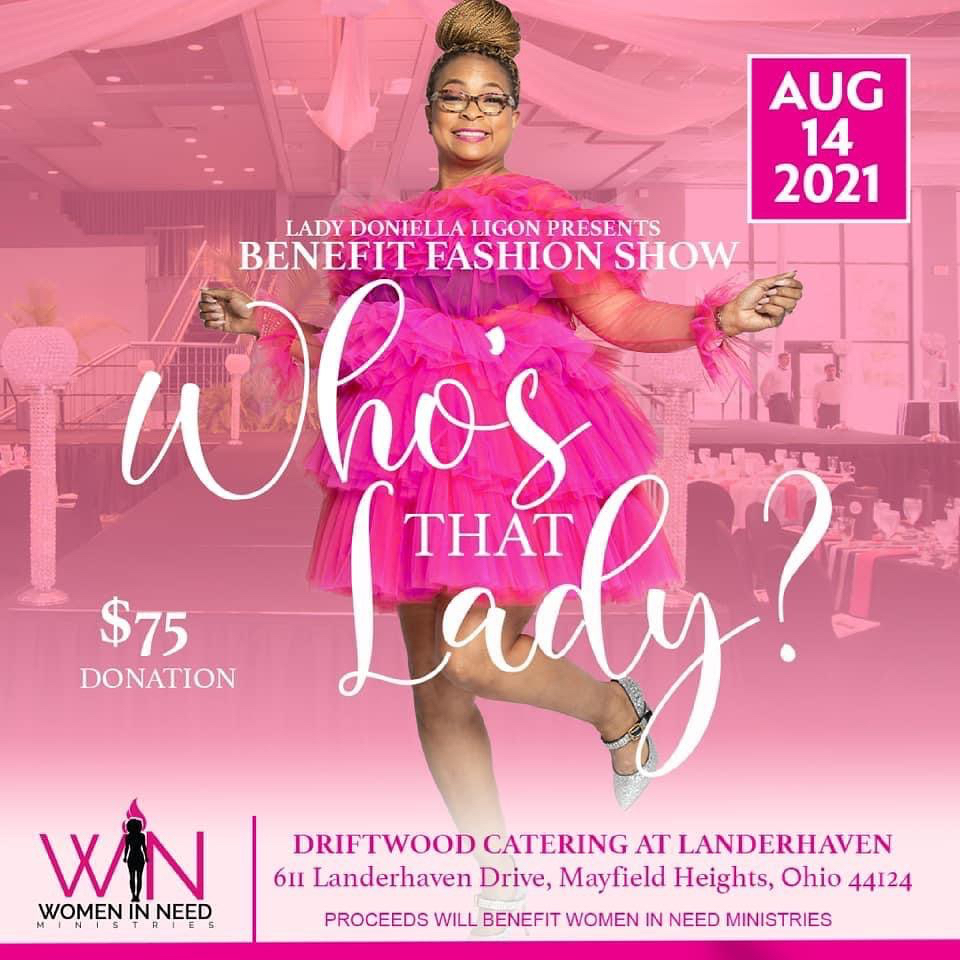 I vow to help women like me to overcome molestation, low self esteem, verbal abuse and physical abuse.  There is LIFE after this… so thank you Lord for you believing and trusting us with a new bundle of joy!  Thank you to those that have helped, inspired, encouraged, breathed with me when the contractions became too much!  I am just a girl that grew up on 105th and Cedar, the youngest of 6 children.  I am the mother to nine, grandmother of 14, great-granddaughter of two and the wife of ONE!  And I am inviting you to come out and celebrate with me, the birth of something so special!!! 
This is not just another fashion show and you do not want to miss it.  Tickets are still available, please go to this link https://www.eventbrite.com/e/whos-that-lady-benefit-fashion-show-luncheon-2021-tickets-90900482791 If you have questions, or would like to sit at my table, please emial me at [email protected]. LIMITED TICKETS. 
The models will be revealed – so stay tuned because you might want to sit at their table. Thank you in advance for all of your support and love.  Hope to see you there, this is a co-ed event, men are welcomed.  See you there n August 14, 2021. 
The Finale, 
Smooches 😘
Lady Doniella Ligon
PROCEEDS WILL BE DONTED TO WOMEN IN NEED MINISTRIES.